Boardgames publishing and distribution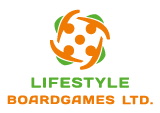 Video review
My Own Toy Shop review from 2021 Lifestyle & BGG live-stream
My Own Toy Shop. Review form Lifestyle Business Stream 2020
My Own Toy Shop
Year Published: 2020
Imagine that you have become the owner of an entire toy shop! There are toys for all tastes: plush magic unicorns, adorable dolls, funny flamingo pool floats, and space rockets…
Your task is to place toys wisely in the shop and get more coins. Collect a wide variety of toy sets or only toys of the same type and get rewards and bonuses for it.
Collect toys, take advantage of their combinations and create the best toy shop!
Key selling point:
gateway for children to the genre of strategy games
easy-to-grasp game mechanics and rules
fast & smooth gameplay
develops spatial ability and tactical skills
Components:
68 tiles:

64 toy tiles,
4 starting tiles with a cash register.

60 money tokens worth 10 coins.
16 reward tokens.

4 rewards for a variety of toys,
4 rewards for the majority of identical toys,
8 spare rewards.

7 player tokens.
7 plastic stands for tokens.
1 victory coins counter.
Game rules.
Playing Time: 20-30 min
Age: from 6 years
Players: 2-4
Awards
Imagination Gaming Family and Education Game Awards - Seal of Approval

— 2021
Marketing materials